The Breathe Collective is a creative, fun, quality, life-giving, inspirational, and empowering space for women to become all they are meant to be. Fun bible study groups, invigorating programmes, banquets, book clubs, Leadership Retreats and Breathe Conference are all part of the plan!
From small beginnings Breathe has become a movement for women who build community, strengthen their faith, and make an impact on our world.
Over the years we have; distributed 100's of filled shoeboxes, knitted for premature babies, bought knickers for the 'Keep a Girl in School' programme with Watoto, bought vouchers to kit out Hope House (a home for vulnerable women in partnership with Hope into Action), raised finances to support trafficked victims via Hope for Justice, made baby bundles for teenage mums via Romsey Mill, and supported the Shine Course within the local community.
Friendships have been made, charities have been formed, faith has been strengthened, and women have been inspired by the stories heard.
Our Vision
Women are amazing! We manage so many different seasons of life and hold so many different responsibilities often without any acknowledgment. Hence the Pineapple Awards were created! At every Breathe event we get to celebrate the unsung heroines in our world nominated by their friends. Why pineapples I hear you say? Well, every bush only grows one fruit and creates plantlets for the future.
Just as we only have one life to live, we are celebrating women who have chosen to live it making the biggest impact for those around her.
As the Breathe movement grows we are believing for more of the same. We plan to reach other countries, Moldova being our first place of impact in November 2020.
We have begun to create Breathe resources and are looking at ways to develop this, in order to equip women in their faith.
We are partnering with other female leaders who have a passion to reach our world and are praying into joint ventures.
We are looking to strengthen women of faith in the professional space, as well as supporting women in leadership in all spheres of society.
Maybe one day we will take Breathe Conference to the world – watch this space!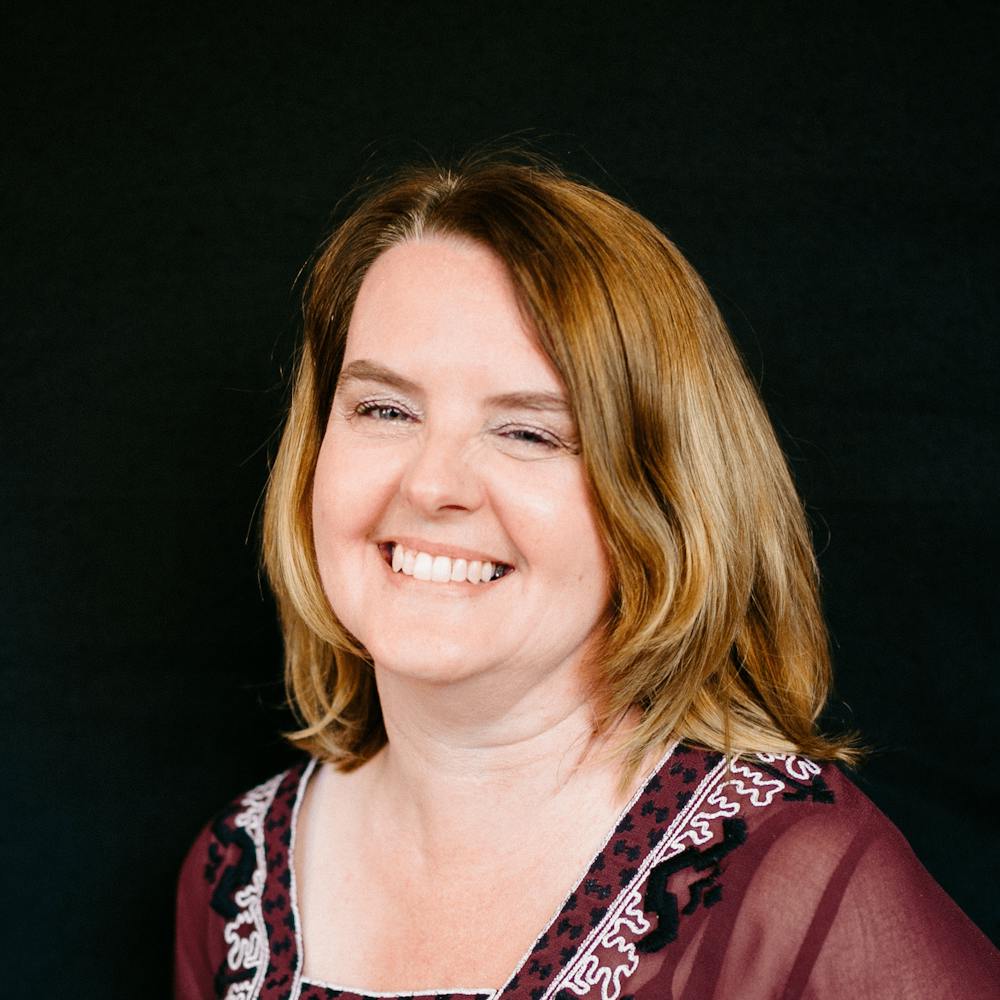 Angie Campbell
Wife, mumma, Nana, Senior Pastor, speaker, teacher, Lifethrive coach and founder of the Breathe collective. The collective is a creative, fun, quality, life giving, inspirational and an empowering space for women to become all they are meant to be. Fun bible study groups, life giving programmes, banquets, leadership retreats and Breathe conference are all part of the plan! 
Angie is passionate about the life transforming power of Jesus in our hearts as well as in our communities, the church being the centre of it all. 
Her days are spent reading, praying, strategizing, mentoring, making more friendships (not networking!) and making beautiful sweaters for Caleb her first grandchild.
Katie Campbell
Katie was born and raised in Cambridge and now lives with her husband Josh and son Caleb. Together they are on team as Pastors at The C3 Church, Cambridge. 
Katie oversees The Breathe Collective and 0-30s age groups within The C3 Church. Her role incorporates two of her life passions. Firstly, her strong belief that all generations have a part to play in the local church and a responsibility to live for a cause greater than themselves. Secondly, Katie is someone who hates injustice so she loves seeing women lead alongside men and influence all areas of society in doing so.
Katie is a natural challenger, she loves to see moulds broken and people's assumptions of what Christians should look like challenged.